Testimonial: Carmen Okabe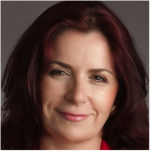 In 2010, when I met Fashion Feng Shui® founder Evana Maggiore and Master Trainer Sue Donnelly for the Facilitator Certification Training Course in London, I had already been using Feng Shui in my coaching and consulting practice for more than 15 years. I loved applying Feng Shui to human relationships, but the understanding of traditional Feng Shui was proving to be quite a challenge for most of my clients. I felt that I needed something that would be more appealing to them. Fashion Feng Shui® became this tool. It's very easy to understand and to implement, and it yields extremely quick and wonderful results.
Be it in private one-on-one consultations or classes of "Transform your Look and Life with Fashion Feng Shui®", understanding the way the five elements work in sustaining your intentions is a great way to make progress, gain self-confidence and achieve success in work, life and love. The nicest thing about Fashion Feng Shui® is that it has been received wonderfully in every corner of the world, independent of the local culture. I have held workshops in European countries such as Romania, Switzerland, France and Italy, but also in Turkey and China, where this year I will be teaching Fashion Feng Shui® as part of the MBA curriculum at Beijing University.
I often receive messages like this one from my workshop participants: "Hello, Carmen! I wanted to thank you again for the opportunity to take this workshop! I used all the information and today I received a very generous job offer from a multinational company! During the interview, I dressed according to my intention and put everything you taught us during the workshop into practice, and it worked fantastically! I'm thrilled with the results, and I'll continue to deepen my knowledge of Fashion Feng Shui®. Thanks again, you're the BEST!"
This is some fabulous proof that if you practice Fashion Feng Shui®, it functions both for you and those you come in contact with. Perhaps the time has come for you as well! To learn more about our seminars and how to become a Facilitator, visit our Training page. The whole Fashion Feng Shui International team is there to help you achieve more in your life, and perhaps transform the lives of others.
Carmen Okabe, "Transformation Wizard"
FFSF, Business, Image & Feng Shui Consultant
[email protected]